AFGE TSA Local 1127, AFL-CIO
Nomination Notice —–>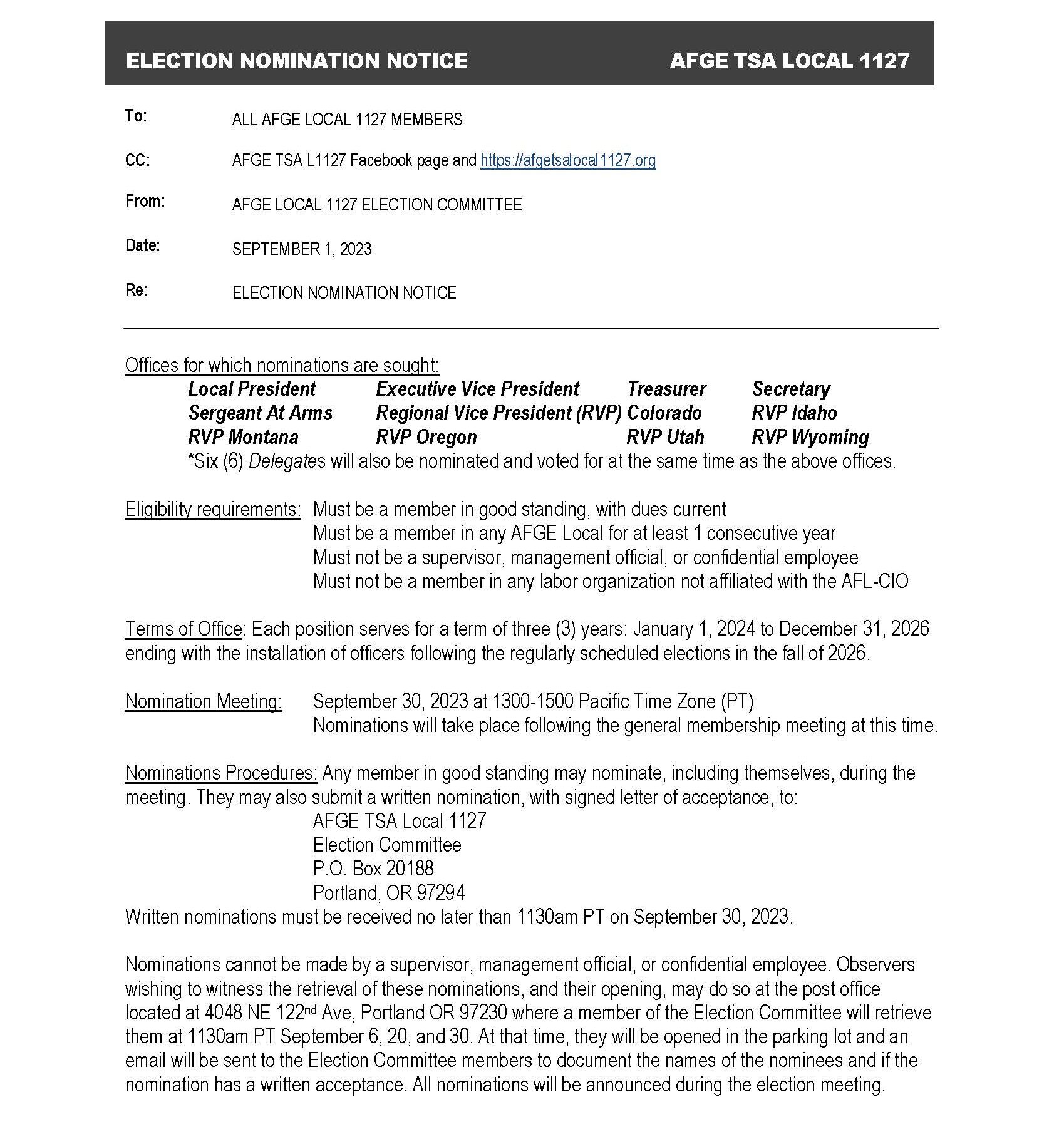 Join us!
It will only take a minute
There Are Multiple Levels of AFGE, Learn More About Them
The American Federation of Government Employees (AFGE) is the largest federal employee union proudly representing 700,000 federal and D.C. government workers nationwide and overseas. Workers in virtually all functions of government at every federal agency depend upon AFGE for legal representation, legislative advocacy, technical expertise and informational services.
AFGE District 11 represents workers in Alaska, Idaho, Montana, Oregon, Washington, Colorado, Guam, Okinawa, Utah, and Wyoming.
District 11 is committed to supporting and empowering Local leaders, providing the best possible representation, increasing membership, building stronger community relationships, and using legislative and political action to improve the wellbeing of AFGE members.
Council 100 represents all of TSA and offers resources to all Local leadership, members and all BUE's. Council 100 is also responsible for negotiating the national AFGE-TSA Collective Bargaining Agreement.